Emerging technologies that can remotely monitor the high seas will be crucial to enforcing a proposed deal to preserve the biological diversity of the world's oceans, researchers and campaigners said.
Diplomats met in September at the United Nations in New York to begin negotiations on a legally binding treaty to protect ocean resources – with the aim of hashing out an agreement by 2020.
Technologies like blockchain – the distributed ledger technology that underpins the bitcoin currency – could help enforce the new treaty by tracking fishing on the high seas and identifying illegal behaviour, said Dominic Waughray, head of the World Economic Forum's Centre for Global Public Goods.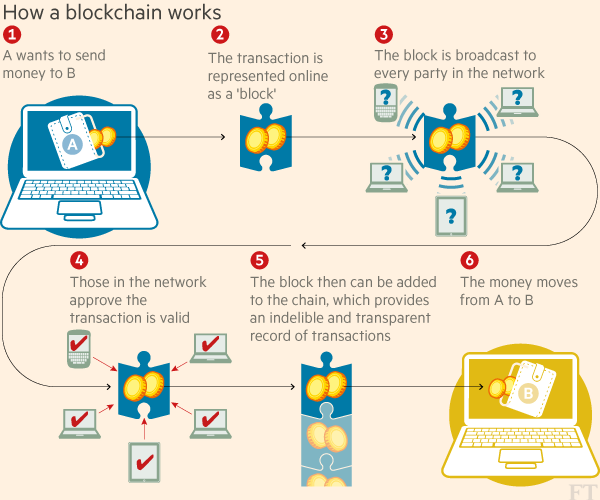 "If you take the law of the sea, you absolutely need that framework and negotiation, a set of principles, but how do you police and enforce it? Technology," he said, pointing to artificial intelligence as another way to monitor the oceans.
The proposed treaty would cover the "high seas" – an area beyond the 200-mile Exclusive Economic Zone (EEZ) that extends from each country's coastline into the ocean, as established by the 1982 U.N. Convention on the Law of the Sea (UNCLOS).
On the high seas there are no universally recognised rules governing who can fish where and take how much – with illegal, unreported and unregulated fishing estimated to cost $23.5 billion a year.
A trial effort by conservation group WWF in the Pacific tuna industry sees fishermen tagging fish with a scannable code that is uploaded to a blockchain ledger, so businesses and customers can confirm the source of any given tuna for sale at a retailer.
Such transparency will enable prospective buyers to avoid an ill-gotten catch, said Waughray.
"Retailers recognise the need for clean, transparent supply chains," he told the Thomson Reuters Foundation.
For Waughray, "oceans governance is the classic public good challenge."
"We know we need it for a healthy ocean, but because nobody owns it … we have a real problem," he said.
Groups of countries have negotiated specific regulations for sections of international waters, like rules governing tuna fishing in the Pacific or fish stocks in the Atlantic between Greenland and Europe.
But experts view that existing patchwork as inadequate to manage ecosystems in international waters.
"A lot of these bodies have focused on resource extraction or how to divvy up what's there," said Liz Karan, senior manager for the high seas at the Pew Charitable Trusts, a non-profit organisation.
"The hope of this new high seas treaty is to protect biodiversity beyond national boundaries and close these governance gaps," she told the Thomson Reuters Foundation.
Without a global deal, little has been accomplished by the piecemeal approach, Karan said.
For example, nearly 10 years after north Atlantic island Bermuda spearheaded an effort to encourage collective management of the Sargasso Sea and protect its eel-rich seagrass, there are no binding measures in place, she added.
Small Pacific island nations suffer the most from the existing system, Karan said, noting that the EEZs of countries like Kiribati, Nauru, and the Solomon Islands leave gaps for large-scale international fishing vessels to come in.
"These areas are intensely fished by large, distant-water fishing fleets that have potential impacts on domestic fishing in those countries," Karan said.
It may take more than technology, though, to enforce any new rules, ocean experts said.
"Either you extend the EEZs or you form this treaty and have security monitored by different countries, taking turns at which part of the sea they are going to regulate," said Daniela Fernandez, founder of the Sustainable Ocean Alliance, a network of youth advocates for ocean sustainability.
"We have U.N. peacekeeping missions on the ground, why not have them on the ocean?" she said.
For close observers of the negotiations like Karan, however, such a proposal seems far-fetched.
"The resources (for ocean-based peacekeeping) would be immense and the countries that have been putting the most into the U.N. are walking backwards," Karan said.
"In the current geopolitical climate that we're in, I don't see a pathway for countries to agree to blue helmets on the water."