In tech, like science and engineering, engaging young women in many parts of the world is still a work in progress. In some of the more fragile and conflict-affected places, where I've worked for much of the past two decades, it is particularly tough. But in the Palestinian territories, described as not only fragile but also as one of the most confined places on the planet, change is brewing.
It's early and it's already hot in Hebron in the West Bank, where I am for the launch of a new branch of Mercy Corps' tech ecosystem development initiative Gaza Sky Geeks. Some 200 enthusiastic participants are present for their first day to embark on their future as tech entrepreneurs.
Their professor gives them a task – "approach a stranger and ask for their business card" – a small example of the networking skills vital for entrepreneurs. My surprise, as dozens of young Palestinians approach me, is that more than 50% of the participants who have signed up to the academy to improve their tech and business skills are women.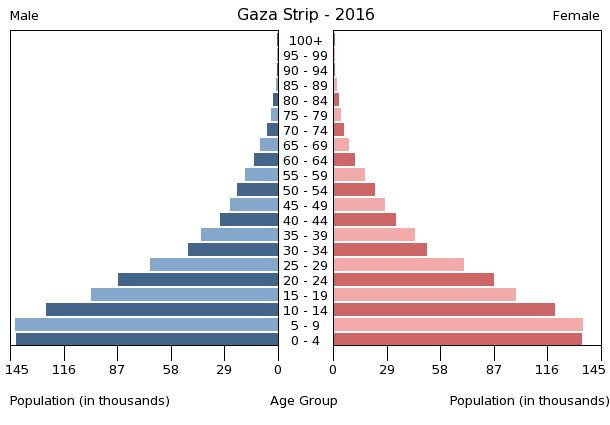 Just a week before, I had been handing out my own business card in a very different environment. In New York, at the United Nations General Assembly in September, I watched world leaders, diplomats and heads of international organisations wrestle with crisis after crisis gripping the world – Yemen, South Sudan, North Korea. Even while our attention was focused on these seemingly intractable situations, I was reminded that we must not overlook one of the world's most complex challenges: the Palestinian question.
As the longest-standing item on the UN agenda, the status of Palestinians remains ever uncertain, though recent developments have seen leaders from the West Bank and Gaza reach a historic reconciliation, after a decade-long split. Blockades, illegitimate settlements that violate international law and violence continue to cause immense suffering, economic stagnation and entrenched poverty.
Yet in Gaza, while meeting some of the young people who have engaged with our Gaza Sky Geeks community over the past six years, instead of crisis and back-and-forth negotiations, I saw an image of progress and optimism, and heard stories about the empowering potential of technology and innovation.
Seed funding

Every day, an average of around 100 people pass through the doors of the Gaza Sky Geeks co-working hub we established with the support of Google and other contributors. Working with experienced entrepreneurial mentors, young unemployed people acquire the skills they need to engage in the global economy.
In the past year alone, some 2,000 people have learned to code, develop apps and start their own businesses. And in the last two years, 100 people have 'incubated' their projects for markets across the Arab world.
One start-up, Baskalet, a mobile game studio for smartphone users in Saudi Arabia, has had over 1 million downloads of its apps. The quality of these products has attracted the attention of seed funders and venture capitalists who recognise the talent and potential waiting to be unlocked among young Palestinians in Gaza.
One reason Gaza Sky Geeks has been so successful is because of its partnership with the private sector, and an understanding of how innovation and market drivers can be powerful tools in unlocking opportunity and connecting individuals to careers and livelihoods beyond their immediate region.
Unequal opportunity

The role organizations like Mercy Corps can play in the future of young people in some of the world's most challenging places is two-fold. Firstly, we should work with them to build their confidence and develop new skills to not only be, but also feel, valuable. Secondly, we should work as catalyzers, linking global markets to fragile, confined regions. In our interconnected world, reducing the marginalization of communities is a benefit not only to them but to us all.
Redressing these inequities of opportunity is an urgent imperative Mercy Corps has put at the centre of its work. In countries from Somalia to Guatemala, we have seen that poor education, perceptions of injustice, unemployment and wasted talent can drive many of the frustrations that blight communities with instability or violence.
This year the focus of the international community at the UN General Assembly was not directed at the difficulties of life in the Gaza Strip and the West Bank. If it were, between the diplomatic and political wrangling, the world would have found much reason for optimism and lessons on how we can bring opportunity and progress to young women and men in the most challenging of situations – and maybe receive a few business cards in return.